icqsender service¶
Create bot¶
To add ICQ sender service, first of all create your ICQ bot. To do this, add to your ICQ contact list @metabot contact, send him /newbot command and follow instructions. For example, name is my_isp_bot. In the end you will receive token.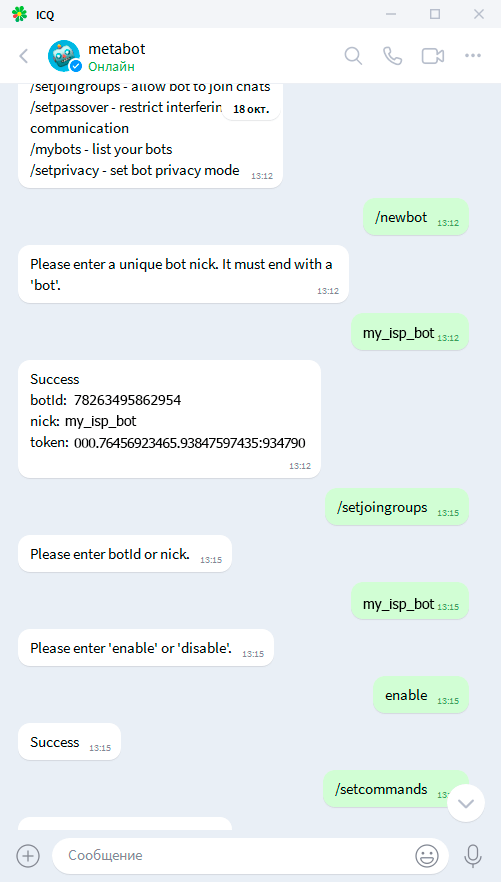 Enter bot token to tower¶
Then in Tower Services / &LTnode> / icqsender enter this token to Token field.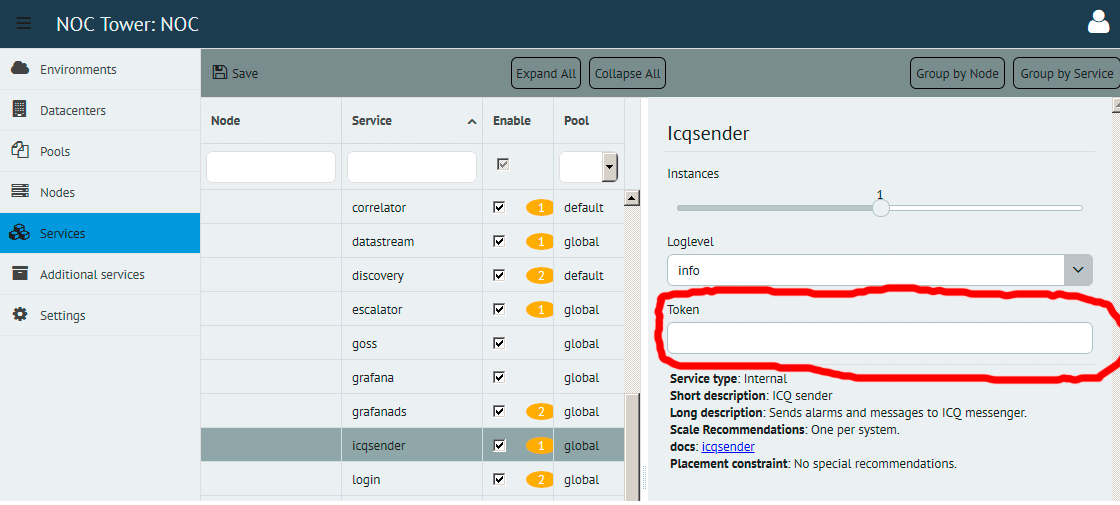 Deploy.
Prepare channel¶
While deploying prepare your channel. In ICQ go to Chats, press "Write", choose "New channel", enter name of channel, for example my_isp_notification_channel, make it public for now.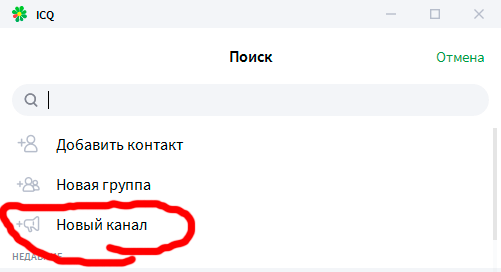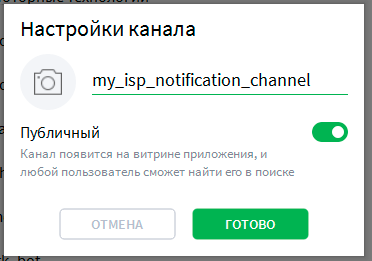 Then you have to get your channel ID, that you will enter in NOC Notification Group as a param. To do this, add @ChatIDBot to your contact list and to your channel. After this @ChatIDBot will tell you your channel's chatID in form Chat "my_isp_notification_channel" has ID "999444999@chat.agent".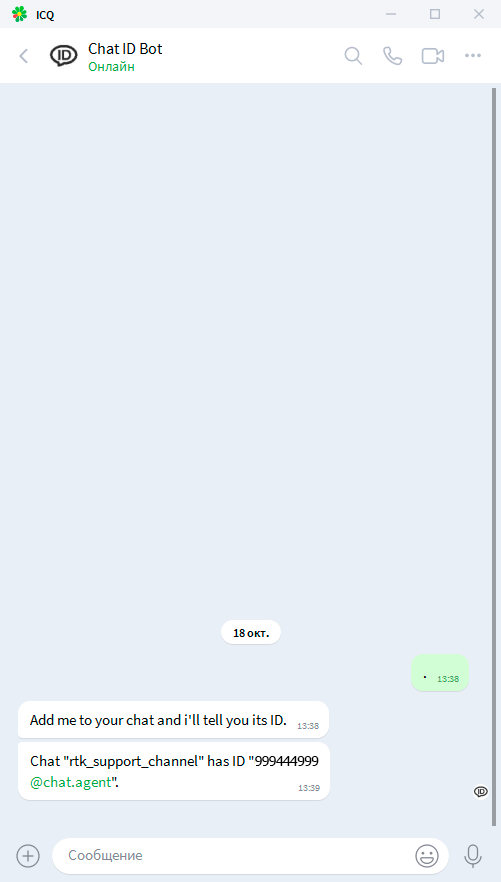 Then add to your channel your bot my_isp_bot as admin. Then go to your channel properties and uncheck "Public".
NOC notification configuration¶
After deploy login to NOC, go to Main / Setup / Notification Groups, add new group ICQ Notifications, in Other press +Add, Time Pattern = Any, Method = ICQ, params = 999444999@chat.agent.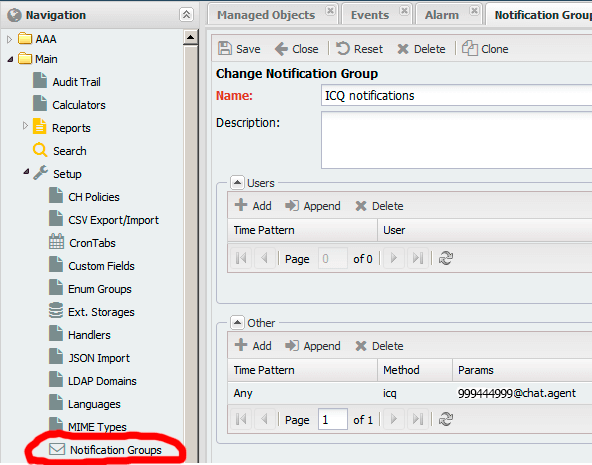 Save, check your newly created Notification Group, in Group Actions / Test selected groups enter subject andbody, press Run. If all is fine, my_isp_bot will send to my_isp_notification_channel this message.